Semaglutide in Los Angeles (Ozempic, Wegovy)
GLP-1 Agonists
GLP-1 agonists are a class of medications that have been effectively used since 2005. They act within our body with actions that lead to better sugar metabolism, better eating hormone management, and noticeable weight loss.
Although there are multiple medications in this class, there is one that is the best and has become extremely popular and sought after. This medication is called Semaglutide.
Semaglutide was then patented and branded under the name Ozempic and Wegovy.
Ozempic is FDA approved for the use in Diabetes. Wegovy is FDA approved for use in Obesity and Weight Management. However, they are both the same medication.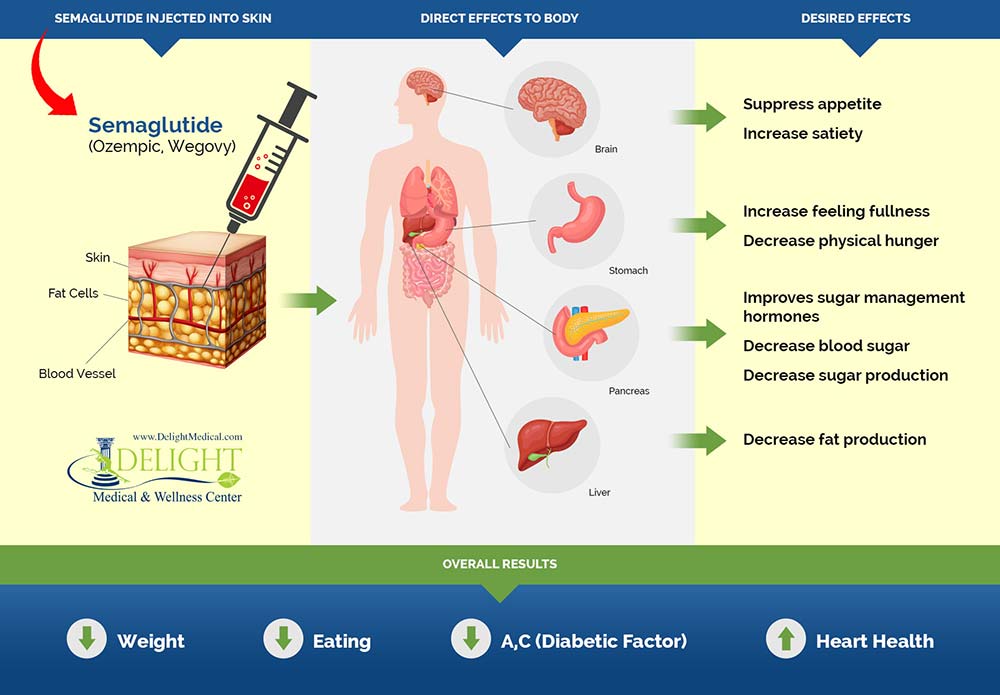 If you are having trouble seeing/reading this graphic, please contact our office for more details.
The Hype
In the year 2022, Ozempic and Wegovy, thanks to pop influencers and use of social media, this medication has become the most popular medication of recent times and decades. People are seeking and paying $1000-1500 to buy this medication. Unfortunately there are many places that have made lucrative adventures from the misuse of this medication by selling it online or even in non-medical environments. Furthermore, there are many healthcare practitioners that hazardly prescribe this medication without appropriate lab testing nor evaluation.
Although, much of the hype about this medication is true, it is still a pharmaceutical medication which MUST be prescribed by a physician who is familiar with the effects and side effects of this medication and furthermore has appropriate guidelines as to which individuals are appropriate candidates to use this medication.
Obesity/Weight Management Specialist Physicians like Dr. Kerendian take special and extra care in appropriate and safe use of this medication for their patients. So we urge you to take steps to get appropriate consultation/evaluation and lab testing by such specialists in order to experience effective yet safe weight management.