Out of State Program
As the popularity and positive word of mouth has spread about our practice of healthy and effective weight management, many people have shown interest from other states. In order to provide for the needs of individuals outside of California, Delight Medical is now offering some of our popular tools such as the natural ingredient vitamin and amino acid injectables, also known as the Lipotropics and the Trimtropics.  These are proprietary upgraded blends and more powerful fat and metabolic-burning Injections.
We have many innovative products and tools to help you reach your health and weight loss goals.  Our energy-boosting, fat-burning injections are one of our most popular items. Delight Medical's proprietary metabolic pack is also another popular item for metabolic boosting and appetite control which is now available to our remote members.
In order to purchase the Lipotropic or Trimtropic vial, a remote patient chart must first be established.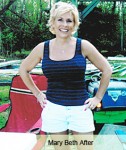 After starting on the Delight Medical's out of state program, I had awesome results in just a couple of weeks' time. Clearer skin, shinier hair, and my skin always seemed dry but soon my dry skin moisturized. The vitamin packs are so wonderful, I take two a day. Also I get the Trimtropic Injections. What a difference good products can do for your body and weight.
How do I become eligible to participate in Delight's out-of-state program?
You must have a Body Mass Index of above 20
You must live outside of a 160-mile radius from either of our 2 locations in Beverly Hills or Bakersfield.
 You must establish a membership chart with our practice
Before placing your order for the vials, a Delight Medical Membership must first be established.  This membership will create an online remote member chart to help us establish the proper relation necessary to provide you access to purchase the Vials. This provides you a 3-year membership. You may purchase the membership at the following link:
Contact us to purchase your Delight Medical membership 
You do not need to establish this membership chart unless you wish to purchase our vials OR would like to have a phone consultation with Dr. Kerendian.
What if I have medical conditions?
If you have any medical conditions, Dr. Kerendian's phone consult would be extra helpful so he can evaluate your situation comprehensively and provide you with expert advice which you can carry out with your primary physician. All consultations will provide you with a detailed summary of your advised plan, so you can show your physician.
What if I chose not to establish a membership chart?
You can still purchase what is available on our online store except the injectable vials and doctor's phone consultation.
Please be advised that you will not be shipped any injectable vials unless you have a current membership chart established.
Why have you established an online store?
We have taken this step to extend our proprietary natraceuticals and injectable solutions simply because of the overwhelming demand and request. Many of our current patients and members have been victims of weight loss gimmicks and products by others who sold either diluted or un-pure forms of products for cheaper pricing.
We take pride in providing potent, undiluted and pure forms of each of the ingredients used in any of our products. We use excellent state-approved pharmacies to compound our natraceutical capsules and our injectable solutions. We also use the best of any medical meal replacement food supplements.
Furthermore, we are extending Dr. Kerendian's expert knowledge and experience in the field of weight management and wellness/preventative medicine to advise those individuals who don't have access to such physicians in their geographic area.
Our aim is not to compete with any other providers who share such services, but to provide for individuals who don't have access to specialized non-surgical weight management physicians.