Alexis B.
Office Coordinator/Medical Assistant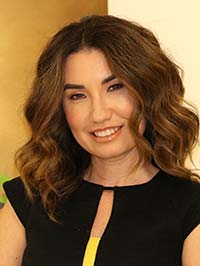 Alexis started her journey with Delight Medical Center in June of 2009. She started as a Certified Medical Assistant with advanced skills that include phlebotomy and IV-line access that accompanied all the other M.A. Skill set. She maintained her position as she was praised by all patients who were treated by her.
Along the years, her genuine attention towards appropriate patient care earned her advancement to other responsibilities which have led her to her current Position as the Front Office Coordinator.
She is the person who will answer all your phone calls and emails to our office, she will coordinate all your chart information and coordinate your care as the liaison between all health care extensions, she will coordinate your appointments to be smoothly and efficient with wait time of no more than 5-10 mins, she will be the contact to the insurance billing department and the accounting department to provide you with upfront and transparent billing info to prevent you from getting any surprise billing, and much more. She has been the friend to our patients and many of our patients have given her high praise for her above and beyond compassionate service.
She is looking forward to hearing from you soon.
Personal Likes: Her Son | Fashion | Photography | Her Dogs | Patient Care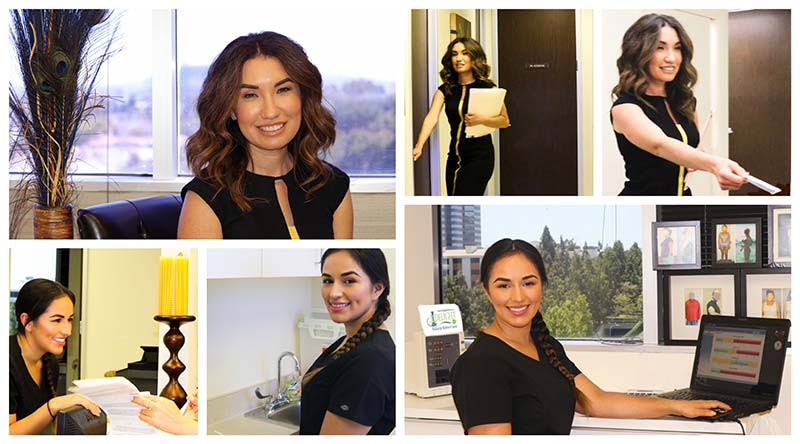 Miriam M.
Medical Assistant/Osteopathic Assistant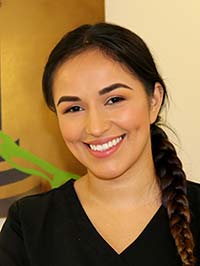 Miriam started her journey with Delight Medical Center in July of 2018. With previous experience at other Medical offices, she has decided to settle with this office as she enjoys being a participant in the apparent quality of life improvements that she sees with our patients. She is a Certified Medical Assistant with advanced skills of ultrasonography and pain and musculoskeletal rejuvenation assistance. She also has excellent phlebotomy skills that has made many patients comfortable with their visits.
She will be the person who will perform your vitals, your fat and weight analysis, Injections, Blood draws, EKG, and metabolic breath testing. You will see her in procedures like PRP Therapy / Prolotherapy / OMT and Trigger Point Therapy / Hormone Pellet Insertion Procedure / Joint Injection Therapies and others alongside Dr. Kerendian as to make all procedures efficient and a comfortable experience for our patients.
Her positive attitude and bedside manner have gained great praise from our patients.
She is looking forward to seeing you in our office soon.
Personal Likes: Dates with Her Son | Her Family Time | Patient Care | Her Dogs | Hiking & Traveling