Pellet Therapy for Hormone Replacement
Have you been feeling overly fatigued, moody or other symptoms of hormonal imbalance? Delight Medical and Wellness Center offers pellet therapy for hormone replacement in Los Angeles and Bakersfield.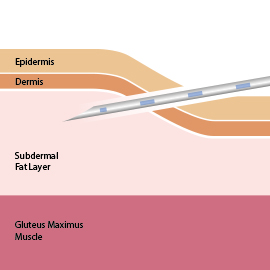 Pellet therapy is a method of hormone replacement therapy that delivers a stable stream of hormones into your blood in order to treat problems related to hormonal imbalance that come with age. Yet, there are a big portion of population that have the condition called Hypogonadism (insufficient testosterone production unrelated to age). Dr. Kerendian offers both estradiol and testosterone pellets for hormone replacement in men and women, including the FDA approved Testopel.
Unlike other methods of hormone replacement, pellet therapy does not require taking daily medication or visiting your doctor for weekly injections. A single treatment of pellet therapy lasts between three to four months for women and four to six months for men, at which time you'll have a follow-up appointment to monitor your hormone levels.
Symptoms Treated by Pellet Therapy
Pellet therapy restores and stabilizes your hormone levels, and in doing so, it may help alleviate many issues commonly associated with aging, including:
Hot flashes
Weight gain
Fatigue
Mood swings
Night sweats
Reduced libido
I've been a police officer for decades and have sustained many injuries from the job. Seven years ago I underwent major back surgery and had intestinal and hernia complications. My body's production of testosterone abruptly stopped after the surgery. I've tried multiple replacement options. Not only were the gels expensive, but the product was wasted during the application and absorbed in the clothing. The daily use was time consuming. Dr. Kerendian's pellet method of hormone replacement resolved these issues.
Local So. Cal Officer
Is Pellet Therapy for You?
Even though pellet therapy is often recommended during menopause or andropause, it's a beneficial treatment method for anyone with a hormonal imbalance. As you age, it's not uncommon for you to experience a decline in hormone levels, so pellet therapy can be useful to anyone dealing with the problems that come along with a fluctuation of hormones.
As well, pellet therapy has been known to treat the following health problems:
Symptoms of menopause and andropause
PMS
Postpartum depression
Sleep disorders
Menstrual or migraine headaches
Birth control induced hormone deficiency
Prior to performing pellet therapy, Dr. Kerendian conducts a full medical examination to determine your current hormone levels so that he can customize the hormone replacement therapy program to your specific need.