Emotional Well-Being Is an Invaluable Part of Successful Weight Loss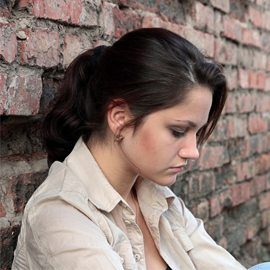 Feeling overweight and being overweight may be two different circumstances, but they can still result in the same emotional response — personal dissatisfaction and lowered self-esteem. Here in Los Angeles, many of us can relate to this sentiment and have tried myriad routes to weight loss only to gain it back time after time. A key component to achieving lasting weight loss is our ability to compare ourselves to others less and to focus more on what weight loss really represents to each of us on a personal level. Weight gain often results from other serious health concerns. When we can develop an integrative approach to how we care for these concerns, not only can we achieve effective weight loss, but also we can successfully address common complaints often associated with weight gain, such as aches and pains or chronic fatigue.
Whether you are experiencing health concerns related to obesity or looking for healthy, well-studied methods to prevent weight gain, an integrative approach to medical weight loss that focuses on your personal lifestyle goals and values is often the way to stay focused on the journey. Many programs fail because they overemphasize the weight loss aspect and underemphasize the value of helping people understand how obesity and weight gain can affect each of us emotionally.
Many patients report feeling embarrassed to admit they are struggling with obesity or discovering worthwhile methods of keeping weight down in general. We're here to help you replace those feelings of embarrassment with empowerment. Our caring team suggests that our clients focus their intentions on gaining total health. We know that feeling and being overweight can result in the same emotional response, but more importantly we understand how to help create a medical weight loss plan that is personalized to fit your needs.
And, remember, try to be easier on yourself! We can't be perfect, but we can always strive to be healthier. One of the most significant parts of being healthy is knowing when to seek outside help. Allowing ourselves to ask for help is a healthy emotional response that shows we value our personal well-being on a very deep level.
We look forward to seeing you soon and being a part of your healthy weight loss journey!