Walking With a Pedometer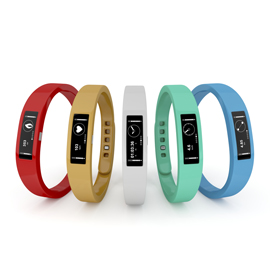 The best thing about walking with a pedometer is how easily it can help you reach exercise goals in a medical weight loss program. Walking through Beverly Hills, CA, or any suburb, is one beneficial exercise that just about anyone can do without undue stress. Here's why:
Walking is a strengthening exercise that can be started at a very low level and slowly be increased over time. Start with whatever distance is comfortable, even if only a very short distance. Each day, walk a little farther so that you increase the number of steps over time until you do reach your weight loss goals.
Walking with a pedometer allows you to enjoy the journey without worrying about losing track of step count, time or distance traveled. Simple pedometers just count movement (steps) as you walk; complex pedometers can calculate calories burned, distance walked and keep time.
A pedometer is designed to count steps. An easy-to-read display monitor tells you how many steps are accumulated over time. Wear it all day for best results for recording your medical weight loss program walking exercises. Remember that other movements may affect the pedometer, and calculations depend upon your length of stride when walking.
Most lightweight units clip onto your belt or clothing. A security strap holds the unit securely in place. If you do other exercises besides walking, turn it off for the duration of those exercises.
Start with a cheap pedometer if your budget is limited. View the more expensive models as an investment in your health and part of your medical weight loss equipment. Many nice ones are available for less than $20 retail.
A common goal is between 5000 and 10,000 steps per day. They add up quickly, and your pedometer makes keeping track of walking steps a pleasure.