Building a Weight Loss Support System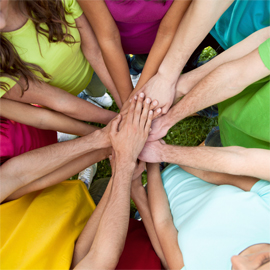 Any time you're making big changes in your life, it helps to have the support of those around you. Because long-term weight loss success will require changes in your eating habits and lifestyle, many people find that having the support of medical professionals, family members and friends can be a valuable asset as they try to lose weight.
Medical weight loss can offer a substantial amount of support as you work to reach your goals, but it can also be useful to flesh out your support system with the people in your everyday life. To start building a support system that makes long-term weight loss easier,
Your Weight Loss Center
For many people, checking in regularly with a physician and medical team can provide extra motivation and the guidance needed to sustain weight loss. From the day you start one of our weight loss programs, we'll always be here to help you.
If you ever have any questions or problems, please don't hesitate to contact us through our website or call one of our offices so we can help you find a solution.
Los Angeles (Century City) Office: (310) 859-1077
Bakersfield Office: (323) 782-8651
Your Friends and Family
Because they're the people you'll be interacting with every day, your friends and family members can help you stay motivated and accountable. By telling these people about the changes you're trying to make, you'll have a whole team of people rooting for you to succeed.
Start by telling these individuals how they can help you. Ask them to share healthy meals with you, or become your workout buddy. If they're doing things that are making it harder for you to lose weight, like baking cookies every week, you can also request that they stop doing these things.
The people you live with will be the most important ones to discuss your new lifestyle with. Ask anyone who lives with you to remain supportive and positive about the goals you're trying to achieve. See if you can make a rule to keep junk food out of the house. You may find that your habits rub off on these people and inspire them to join you in your healthy pursuits.
The World Wide Web
The Internet is a great source of answers and support for just about any problem you're experiencing. Using forums and social media groups can give you a support system on a global scale, helping you get advice and help from other people who are trying to lose weight and may have gone through the same things you're going through.
Our Facebook page is a great place to find other people in the Los Angeles and Bakersfield areas who are going through medical weight loss. You can also search for other weight loss-related groups on Facebook, or start one of your own. It can also help to browse or ask questions on websites with forums like myfitnesspal.com.
With a good support system behind you, it will be easier to stay motivated and make the lifestyle changes needed to lose weight and keep it off.