10 Tips to Kick-Start Weight Loss in the New Year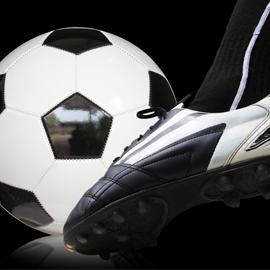 Losing weight is on the minds of many people as the New Year approaches. This year, make the resolution to become healthier last all year long by following these 10 simple tips.
Realistic Planning – Many people are focused on losing all the weight at once. Instead of trying to lose ten pounds a week settle for a more realistic one pound per week.
Keep Track – Keep track of calories consumed and calories burned through exercise.
Map Out Plans – Sit down and plan how you are going to lose weight. For example, are you going to join a fitness class? Or are you going to jump on the treadmill daily for sixty minutes? Make a plan and stick to it!
Fitness Style – Select a workout that you enjoy and gets you moving. Perhaps it is swimming, biking, or jogging in the park.
Diet Plans – The diet plan that worked for your neighbor might not work for you. Write down your own nutritious diet plan to follow daily.
Slow Down – Don't try to lose the weight too fast. Try losing a healthy pound per week.
Time Limits – Many dieters get frustrated because they set time limits, for example, trying to lose twenty pounds before swimsuit weather. Instead, enjoy the results you are slowly achieving.
Fitness Goals – Fitness goals push you to succeed. Try setting goals to exercise longer or perhaps jog further each day.
Share Goals – Let your friends and family in on your new healthy fitness goals so they don't sabotage plans.
Congratulate Yourself – Congratulate yourself every time you make small improvements.
If you are looking to lose weight once and for all, finding a weight loss center in Beverly Hills is a great way to gain the support and motivation that you need to lose weight and keep it off for years to come!