Anti-Aging Vitamins for Better Health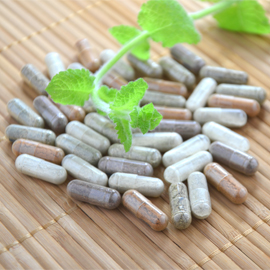 Our bodies change with age. The nutrients you needed as a child to help you through puberty weren't exactly the same as the ones you started taking in college to help you with the long nights as you became starved for mental energy. When you prepared to have children your vitamin focus may have shifted again as you prepared to bring life into this world. Now that you are approaching menopause, you may benefit from shifting your supplement focus yet again.
While diet and nutritional counseling are essential aspects of any anti-aging program, many people look past them without much thought. Sure, you know that eating a healthy diet is important, but our hectic Los Angeles life style often means meals on the run and the resulting nutritional deficiencies of a poor diet.  If you are chronically deficient in essential nutrients, adding some carefully selected high quality supplements to your diet may help you counteract the many signs and symptoms that are common during this transitional stage of life.
Supplementing Menopause
Declining estrogen levels impact every part of your body, from your heart to your waistline. Insufficient estrogen can lead to increased cholesterol levels, insulin resistance and a wide range of other serious health problems. Following a healthy diet and staying active can help you prevent weight gain and retain your energy levels, but these healthy habits will only go so far.
To really make a difference you may need to supplement your diet with nutrients that are ideal for this stage of your life.
Here is a quick list of nutrients that are recommended during anti-aging treatment for menopause:
Omega-3 fatty acids, like those found in fish oils.
Chromium picolinate, which can help fight insulin resistance.
Vitamin D for bone strength and boosted immune function. Look for this nutrient in dairy, as well as naturally from the sun.
Fiber to improve digestion and help you stay feeling full.
Before you start taking any supplements or adjusting your diet in any way, stop and talk with your anti-aging doctor. Dr. Kerendian can help you design an anti-aging diet plan that is fit for your body's needs during menopause.