Effective Weight Loss Goals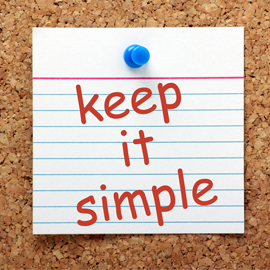 The goals that you set can have a powerful impact on your weight loss success, especially when you are starting to make changes to your diet and exercise. When you want to successfully lose weight and maintain that weight loss, it is important to set realistic goals that provide the baby steps that will guide you through the process.
Make It Motivating
If you want to lose weight, then you must identify the reasons that motivate you. Your motivation will play a key role in your ability to reach the goals that you have set.
The reasons that you want to lose weight can depend on your situation. For example, you may have a simple motivation of fitting into an outfit for a special occasion or your motivation may be loftier such as reducing your risk of developing heart disease so that you will be there for your children or grandkids. Your motivation is personal so you can't borrow it from someone else. Losing weight because someone else wants you to rarely is compelling enough when things get difficult.  Be clear about the reasons that you are making a change. Goals must be motivating to ensure that you will take the appropriate steps to attain your goals.
Make It Specific
Set a clear goal that is specific about the duration of time and the weight loss that you want to achieve. You must also make sure that your goal is attainable within the time period that you have identified.
For example, set a goal of losing one pound per week or four pounds per month. That goal can be achieved with moderate exercise and a careful diet plan. Do not set goals that are not realistic. Work with your weight loss doctor, Dr. Kerendian, to come up with a suitable goal that you can realistically achieve.
Develop a Plan
Setting a goal is only the first step toward weight loss success. You should also determine the way that you plan to obtain your goal or goals. For example, your plan may start with 15 minutes of walking per day, and removing certain high-calorie foods from your diet. It may evolve as your physical health improves so that you are doing 30 minutes of exercise or you are following a healthier diet plan.
When you set a goal, it is a guideline that can help you develop a realistic plan of action.  By setting short- and long-term goals, you are setting yourself up to succeed.