Log On for Weight Loss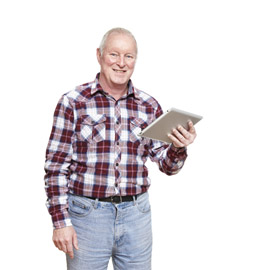 About 56 percent of the American population has a social media account. Of that percentage, just under half log on every day, multiple times a day. Unfortunately, many of these social media users also struggle with their weight, and turn to strategies like medical weight loss for support.
Luckily, many of us can find help with weight loss on the social media sites we already frequent. While social media sites cannot replace in-person support groups, they are able to provide similar boosts to your motivation and accountability. When added to a well-structured medical weight loss program, social media becomes a useful and free component that can help you take your progress to the next level.
Getting Social to Lose Weight
One of best things about social media sites is that they are free to use. Absolutely anyone can create a profile and begin uploading pictures and updates about their lives, likes and habits.
This can make social media a helpful weight loss tool. Alongside those pictures of your pet and links to interesting articles you've found, you can use your social media profile to announce to the world that you've lost five pounds, that you've stuck to your weight loss diet today or that you are at the gym working hard at improving your fitness.
Suddenly you and your weight loss goals are out of the shadows. Friends see what you're up to and compliment your progress and determination, providing you with an external source of accountability. With a fan club watching your news feed, sticking to your exercise and dietary goals might not seem as overwhelming. When following your medical weight loss program does feel like a bit too much to handle, social media networks can provide you with an outlet to share those frustrations with those who are rooting for you online.
Social media sites like Facebook, Twitter and Google + are great places to get started. If you don't already have a profile, create one for free using your email address. If you do have a profile but aren't sure the friends and family you are connected with are the supportive peers you are looking for, then try connecting with us on our page.