Medical Weight Loss: The Professional Support You Need to Succeed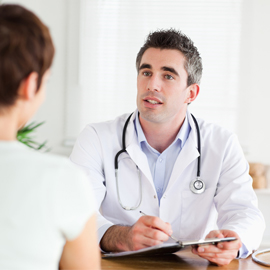 According to data from the Centers for Disease Control and prevention (CDC), 69 percent of American adults are overweight or obese. That's seven out of every 10 people, and it's serious enough to be considered an epidemic by both the CDC and the Office of the Surgeon General.
The problems underlying obesity include more than just the facts that we're eating more and moving less; people who are significantly overweight can have a much more difficult time losing those pounds, thanks to weight-related metabolic changes that occur as a result of obesity. For many people, dieting and exercising on their own just isn't enough to take weight off and keep it off. That's when medical weight loss can help.
What is medical weight loss?
Medical weight loss is a program that's supervised by a health care provider trained in weight management to ensure you're making the changes in your behavior that will really make a difference in your ability to lose weight and maintain that loss.
At Delight Medical & Wellness Center, every medical weight-loss program begins with a medical consultation, including a complete health history and an evaluation of obesity-related diseases and conditions such as sleep apnea, diabetes, thyroid disorders and more. Once the consultation is complete, you and your bariatric specialist  will design a program of medical weight loss that's based on your needs and health.
Multifaceted approach
To lose weight successfully, most medical weight loss programs are multifaceted, focusing on three specific approaches.
Behavior modification includes eating healthily and becoming more physically active. Both diet and exercise programs will be developed for your needs and interests, and you'll be taught how to track your results so that you get the positive feedback you need to stay on track.
Prepackaged meals take the guesswork out of nutrition, and they also allow you to focus less on food and food preparation. Daily meal-planning takes a lot of time, and it's easy to fall prey to temptation. What's more, making sure you get the nutrients you need on a reduced-calorie diet can be difficult. Prepackaged plans make it easy to make healthy decisions without spending a significant amount of time thinking about food.
Medications can help you lose weight, and some treatments, such as lipotropic injections, can help you get over that "hump," when your weight-loss efforts seem to have stalled. We'll help you understand the medications that are available and how they might help you lose weight more effectively.
If you're ready to get serious about taking off weight and reducing your risk of weight-related diseases and conditions, we want to help.