Weight Loss Medications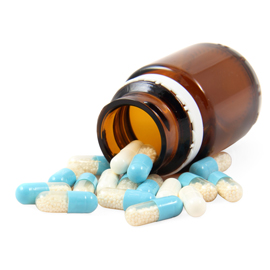 Weight loss medications often play an important role in medical weight loss programs. When used in conjunction with other medical weight loss strategies as part of a comprehensive weight loss program, medications can help you achieve your weight loss goal.
Many people lose up to 10 percent of their excess body weight with weight loss medications.
What are Weight Loss Medications?
Medications encourage weight loss by causing temporary chemical changes in the body. Medications are typically prescribed short-term, but under the supervision of an obesity medicine doctor can be continued for extended periods, leading to greater weight loss success.
There are two primary forms of weight loss medications:
Appetite suppressants: This form of medication promotes weight loss by reducing feelings of hunger. It does this by causing chemical fluctuations in the brain, specifically increasing levels of serotonin and catecholamine, two brain chemicals that influence appetite and mood.
Fat absorption inhibiter: This form of weight loss medication prevents the body from breaking down and absorbing fats as they pass through your digestive tract.
Weight loss medications are typically offered in oral tablets and are available in different strengths through a prescription. The FDA has approved several weight loss medications for use under the supervision of a licensed physician.
Herbal Supplements and Injections
In addition to traditional medications, there are a collection of herbal supplements, vitamins and injections that are used to encourage weight loss.
Herbal supplements are not monitored by the FDA, and may contain ingredients that are harmful or counterproductive to your dietary needs. Prior to using any herbal supplement it is recommended you discuss the product with your physician.
Holistic methods can be introduced as part of a comprehensive weight loss program to encourage weight loss with or without the use of traditional medications.
This includes the use of:
Metabolic supplement packs
Oral vitamins
Lipotropic injections
Weight loss medications can help you gain control over hunger patterns, encouraging you to eat less. Many people are able to enhance their weight loss results by significantly reducing their calorie intake while using weight loss medications. Low calorie and very low calorie diets should only be followed under the guidance of an obesity medicine doctor.