Health Consequences of Chronic Stress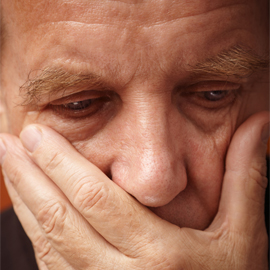 The way you deal with stress can directly influence many aspects of your life. High levels of stress contribute to both weight gain and the effects of aging due to the negative impact of stress hormones on the body over time.
The Stress Effect
Stress: it's a word most people don't like. You may not realize that the body's stress response is designed to keep you out of harm's way—literally. When your body perceives a stress signal, it automatically responds, releasing "fight or flight" hormones, including adrenaline and cortisol. These hormones give the body what it needs to handle a perceived threat: a surge of energy. When the threat passes, stress levels generally decrease.
However, if you experience chronic stress, your body continuously produces these stress hormones, and this can negatively influence your health. High cortisol levels can interfere with digestion and the immune system. When stress levels remain high, your body becomes susceptible to illness and other harm.
The adverse effects of long-term stress include:
Anxiety
Bone thinning
Depression
Digestive problems
Disrupted sleep
Heart disease
Impaired immune system
Lack of concentration
Memory impairment
Weight gain
Identifying Causes of Stress
Managing stress is easier when you understand why, when and how you're experiencing stress, along with how you're currently handling it. Take time to think about what areas of your life are causing stress. Keep a journal with you and write down peak moments of stress during the day. Tracking the causes of stress, and your reactions to it, will help you identify areas in your life where you may want to make changes.
Common causes of stress include:
Work related stress: Such as deadlines, a long commute and interpersonal office issues
Family related stress: Such as relationship problems, household concerns and family obligations
Financial stress: Such as stress related to bills and other expenses
Health stress: Such as stress that comes from frustration over weight gain, chronic pain and the onset of aging symptoms.
Once you've become more aware of what your current sources of and responses to stress are, you can make lifestyle modifications to manage stress more efficiently.