Gina: 50 lb. Weight Loss*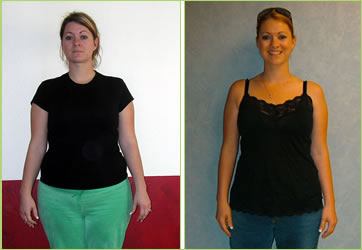 At age 28, Gina Sodaro has been happily married, yet been suffering from bad Clinical Depression for 6 years because of her weight problem. She was unable to lose her weight from her 3rd child pregnancy, despite more than 9 different weight loss attempts including Jenny Craigs, Lindora, Weight Watchers, and other "physician supervised weight control centers".
Four months after the initiation of her treatment with Dr. Kerendian, Gina is a completely improved person with elevations in mood, energy, self-confidence, and self esteem.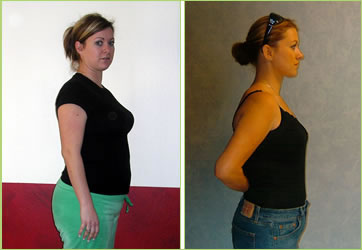 Starting Profile 01/26/06
Wt: 196
BMI: High Cardiovascular Morbidity Risk
BP: 130/ 90
Medical: Depression on two different medications
Fat Mass:
95 pounds = 49% of body
Neck Size : 14
Waist Size : 40
Hip Size : 46
Current Profile 05/26/06
Wt: 145
BMI: Low Cardiovascular Morbidity Risk
BP: 110/70
Medical: Depression resolved and off her medications
Fat Mass:
45 pounds = 31% of body
Neck Size : 13
Waist Size : 31
Hip Size : 40
Treatment Profile:
Lipotropic Injections
Lifestyle Modification and education
FDA approved medications