Justin: Weight Loss Success*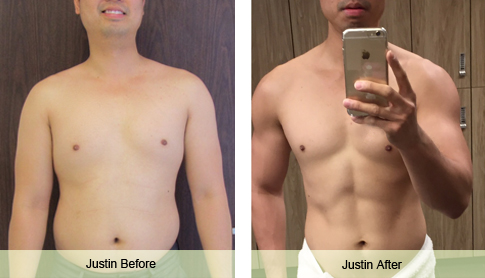 Delight Medical was simply amazing in helping me reach a goal I have had for myself for several years. I finally realized I couldn't do it myself and needed help. I had some very aggressive goals such as wanting to drop to 12% body fat, lose 30 lbs. and leaning out as much as possible. Dr. Kerendian helped me achieve those goals in a way that I had never expected and helped me actually change my entire lifestyle.
I was actually surprised and shocked at how fast I was seeing results and it began to take the power of my mind and success to a whole new level. He helped me get on track with the most important part which was helping me fight my severe food addictions, alcohol consumption, and lack of exercise. In the end I am now on track to a sustainable lifestyle and am in the best shape of my life with the best clarity of mind. The hard part is going to be creating a new goal for myself because I achieved my original goal so quickly. I highly recommend coming to Delight Medical to help you do what you have always wanted to do for yourself.