Tamala Jones: Actress*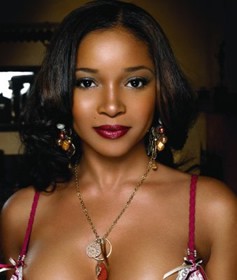 Dr. Kerendian, I want to thank you for the amazing job that you've done not only with my body but my level of confidence is back up to where it used to be and beyond. The mesotherapy was what I would like to call the fountain of youth for me, my body is insane right now. Yes I'm still working out and eating well. I just wanted to say thank you, I am sooo happy to have come from being a 147 pound out of work actress to being a 125 pound working actress and I owe it all to you.
It sounds so vain but working in Hollywood you have to be. If anyone out there needs a fabulous life makeover go to Dr. Kerendian, He's not just a doctor he's the best!!!   I tried everything to lose weight battling with genetics and getting older, I thought there was no hope but I found him at Delight Medical & Wellness.
Truly your biggest fan
Tamala Jones