Elizabeth: 77 lb. Weight Loss*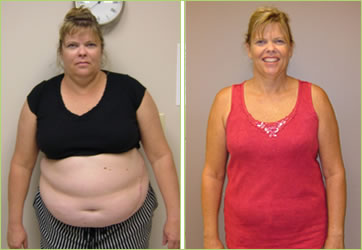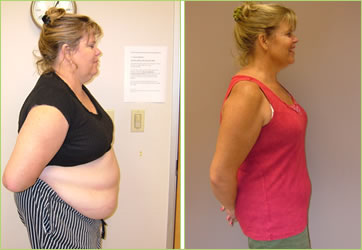 Elizabeth Bletcher discovered Delight Medical as a referral from a friend who lost 50 lbs with delight. Elizabeth had tried more than seven different weight loss methods and had a progressively failing health and physical condition. Her main concern was to improve herself for her three young children.
Before her weight loss, she used a cane and was on 4 different pain medications. However, she is now off of her pain medications, and enjoying life to it's fullest with her three active children.
"This is the happiest and the healthiest I have felt in the past 25 years."
Starting Profile 03/20/06
Wt: 241
BMI: Extremely High Risk factor for cardiovascular attack and Death
BP: 150/ 90
Cholesterol:240
Triglycerides:390
Insulin:29
Heart Risk:High
Diabetes Risk:High
Medical Issues:
Sleep Apnea
Clinical Depression on strong medication
Metabolic Syndrome
Chronic debilitating Hip and Back Pain on 4 medication
Fat Mass:
121
Neck Size : 15
Waist Size : 52
Hip Size : 52
Current Profile 08/14/06
Wt: 164
BMI: Extremely High Risk factor for cardiovascular attack and Death
BP: 110/70
Cholesterol:165
Triglycerides:76
Insulin:2
Heart Risk:Very Low
Diabetes Risk:Resolved
Medical Issues:
Sleep Apnea: Resolved
Clinical Depression: Resolved and off Medications
Metabolic Syndrome: Resolved
Hip and Back Pain: Much Improved and off of 3 medications
Fat Mass:
64
Neck Size : 13
Waist Size : 35
Hip Size : 41
Treatment Profile:
Lipotropic Injections
Lifestyle Modification and education
FDA approved medications